Low Dose Naltrexone Therapy Portsmouth, NH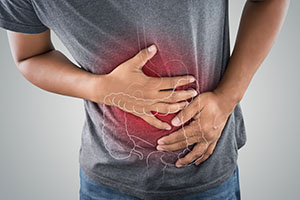 It may well be the most important therapeutic breakthrough in over 50 years. It has treated hundreds of thousands of opioid and alcohol addictions. And now it's addressing a whole slew of debilitating autoimmune disorders – by targeting their root causes.
Low Dose Naltrexone (LDN) Therapy is a safe, inexpensive medical treatment that mobilizes your own immune system's natural defenses.
When Manhattan neurologist Dr. Bernard Bihari discovered its clinical effects, healthcare providers everywhere started delivering LDN to improve autoimmune and neurological dysfunctions that conventional medicine often could not. If you've been wondering how to cure IBS permanently, struggling with a Crohn's disease diet or a Hashimoto's thyroiditis diet, LDN can help normalize your immune functions. It could help you more calmly consume and more effectively digest your food, while enhancing and prolonging your high quality sleep.
Dr. Schertell and Dr. Mauss have been researching and delivering this potent therapy for over a decade. Their team at Vibrant Health Naturopathic Medical Center is prepared to analyze your whole health to determine whether you too, can benefit from LDN Therapy. Call us today at (630) 610-8882 or contact us here.
What is Low Dose Naltrexone (LDN)?
This opiate antagonist was introduced in 1984 to reverse the effects of alcohol and opioid abuse. Healthcare providers delivered 50-100mg dosages to rescue patients from overdoses. Then, in the 1990's, much lower doses (1.5-4.5mg) were prescribed to manage inflammatory auto-immune and neurological disorders with stunning success.
Although we still do not entirely understand all of its functions, global clinical trials have robustly demonstrated its efficacy. Researchers at Stanford University have observed as much as a 30% decline in patients' symptoms compared to placebo.
Practitioners who've been delivering LDN Therapy for decades report that over 80% of their patients benefit from and tolerate it well. It's most effective for inflammatory response.
What conditions do we treat with Low Dose Naltrexone (LDN)?
Dr. Schertell and Dr. Mauss have delivered LDN to resolve a variety of disorders, including:
IBS (Irritable Bowel Syndrome) & Crohn's disease
Hashimoto's & Graves Auto-immune Thyroiditis
chronic fatigue, chronic pain & fibromyalgia
chronic Lyme disease symptoms
psoriasis & eczema
arthritis
neuro-inflammatory diseases and traumatic brain injury
depression
asthma & severe allergies
restless leg syndrome
MS (Multiple Sclerosis)
lupus
HIV/AIDS
autism
Mast Cell Activation Syndrome
POTS (Postural Orthostatic TachycardiaSyndrome)
PANS (Pediatric Acute-onset Neuropsychiatric Syndrome)
PANDAS (Pediatric Autoimmune Neuropsychiatric Disorders Associated with Streptococcal Infections)
and many more
How does Low Dose Naltrexone work?
Research suggests that LDN Therapy's simultaneous mechanisms regenerate damage by:
increasing release of Opioid Growth Factor which reduces inflammation, auto-immune responses and tumor cell growth (cancer)
reducing inflammatory immune cell signaling of our body-wide "look out cells", so they don't signal the immune system to overreact
calming glial cells, which make up over 70% of our nervous system, and can either protect nerve pathways or cause nerve inflammation
increasing levels of the dopamine – the reward neurotransmitter that generates energy and helps our brain solve problems (low levels cause depression)
increasing the secretion of naturally occurring endorphins which relieve pain, lift mood, and reduce inflammation
blocking certain receptors in the nervous system that stimulate symptoms
How long does it take to feel results?
How quickly your body responds to LDN therapy depends on your age, genetics, health, lifestyle, and environment. Though most patients see improvement after two months, it takes about eight to reap maximum benefits.
LDN therapy may cause thyroid medication to work more effectively. Parkinson's patients and those taking opioid medications for chronic pain will need to be monitored closely – as their need for medication may gradually diminish.
Some patients ask us about LDN side effects – very few have been reported. Rarely, patients have complained of headaches or body aches, which resolve quickly. More often we hear of vivid dreams and improved moods during the first few days of therapy.
Because so many factors contribute to the development of auto-immune and inflammatory disorders, we may decide to support your LDN therapy with:
BHRT for thyroid
vitamin D3 supplementation
high quality fish oil EPA/DHA
herbal anti-inflammatories like curcumin, boswellia, fenugreek, and ginger
antioxidants like vitamin C, alpha lipoic acid, and S-acetyl glutathione
detoxification and probiotic care
Book Your Appointment Today
True healing begins with your own immune system. Sometimes it just needs a little boost. Our team at Vibrant Health Naturopathic Medical Center has been boosting hundreds of patients' immune systems with LDN Therapy for over a decade. Call Dr. Schertell or Dr. Mauss for a custom assessment at (630) 610-8882 or contact us here.