NAD+ IV Therapy in Portsmouth NH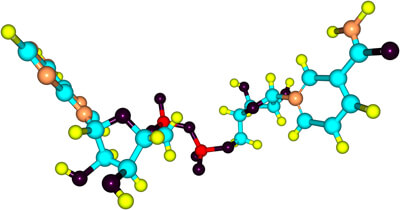 Are you suffering from brain fog or chronic fatigue? Do you find that your metabolism has been slowing down as you've gotten older? Are you interested in boosting your cells' ability to properly detoxify, produce energy, and repair tissue? If yes, then you might benefit from one of the world's best anti-aging therapies known as NAD+ IV Therapy.
NAD+ is a coenzyme that aids in cellular metabolism and other important functions including gene regulation. Levels of NAD+ drop with age, and low NAD+ may be connected to conditions like diabetes and heart disease.
Our doctors use NAD+ IV Therapy in Portsmouth, NH, to treat inflammatory and autoimmune diseases, as well as fight effects of aging. Delivering the molecule directly into the bloodstream has been found to support conditions like obesity and weight loss resistance, addictions, fibromyalgia, multiple sclerosis, and depression, and may help to better your overall wellness.
To schedule your consultation with top NAD+ IV Therapy Specialist in Portsmouth, NH, please call (603) 610-8882 or contact us online today!
What is NAD+?
NAD+ is a Vitamin B3 coenzyme, the active form of NAD (nicotinamide adenine dinucleotide).
NAD+ is found in every one of your cells, aiding in cellular metabolism and metabolic reactions. Roles of NAD+ include regulating genes and fighting free radicals.
Low levels of NAD+ may occur due to aging, as well as stress, excessive alcohol consumption, and a poor diet.
What is NAD+ IV Therapy?
NAD+ IV Therapy is used to combat disease and signs of aging. An intravenous (IV) nutrient therapy, NAD+ IV Therapy delivers NAD+ directly into the bloodstream. Doing so bypasses the digestive system and allows your cells to directly absorb the molecule.
Benefits of NAD+ IV Therapy
Possible benefits of NAD+ IV Therapy include:
raising neuron function for better brain function
delivering energy into your cells
aiding metabolism for weight issues
repairing DNA by activating poly ADP-ribose polymerases
turning-off genes that encourage aging
With intravenous administration, NAD+ IV Therapy may provide effects sooner.
Who Is NAD+ IV Therapy For?
NAD+ IV Therapy might help you with:
brain fog
low concentration
anxiety
fibromyalgia
chronic fatigue
mood disorders
weight loss
multiple sclerosis
Alzheimer's disease
Parkinson's disease
depression
Other effects of NAD+ IV Therapy may include pain relief, raised endurance, and speedier exercise recovery.
Though not a cure for addiction, evidence suggests that NAD+ IV Therapy might be able to help as an addiction therapy, such as lowering cravings and restoring pre-addiction brain chemistry.
NAD+ IV Therapy Treatment
Depending on your dosage and starting point, your NAD+ IV Therapy appointment may be as short as 1 hour and as long as all day, up to 10hrs. During that time, you can relax and perform activities like movie-watching and sleeping as the NAD+ is delivered into your body.
The effects of your NAD+ IV Therapy may last up to two weeks. Our doctors will discuss with you if you'll need additional infusions, and if so, how many.
Your NAD+ IV Therapy will be tailored to your specific needs, and its effects may depend on the issues being addressed.
Schedule Your Consultation Today!
NAD+ plays numerous roles within your body and cells. Addressing low levels may better conditions like chronic fatigue and Alzheimer's disease. Reach out to Vibrant Health NAD+ IV specialists in Portsmouth, NH, to schedule your session. Call (603) 610-8882 or contact us online today.
---
Our Location